Disrupting the label industry with a seamless digital experience
Bringing a digital product vision to life to make ordering customised labels at scale easier and simpler than ever.
Outlined product architecture
scoped functionality requirements to form defined workflows
Created interface and UX flows for intuitive experience
UI design and branding for a consumer-style look and feel
BACKGROUND
Why this project was launched
With more than 20 years' experience in the label and flexible packaging industry, Peter Vogt had a deep understanding of the challenges faced by brand owners when managing and ordering labels for product packaging and other brand material - particularly when ordering millions of labels every year.
Peter had a vision to create an easy-to-use digital platform to make the process of ordering and managing labels simpler, faster and easier while keeping customers happy through automation-led productivity gains.
The key challenges we faced on this project
Although LabelHub had a proof of concept for some of the functionality, they didn't have any designs, user flows, or product architecture for how users would ultimately achieve their objective in the intuitive manner desired by Peter.
LabelHub needed a blueprint for how the platform would operate and look, with Stoked responsible for UX design, UI, and branding.
The main challenges we solved included:
Bringing the vision to life
LabelHub needed UX and UI expertise to plot out and incorporate each element of the workflow to ensure users could manage label ordering at enterprise scale in one easy-to-use digital platform.
Simplicity as a USP
Wanting to distil their core USP to simple usability, without the bloated features or complicated UI of competitors, LabelHub needed a solution that would offer a vastly improved experience over competitors.
Brand look and feel
LabelHub was an early-stage concept without a brand identity, so needed guidelines for the colours, fonts, and content to give the platform its unique look.
SOLUTION
Phase 1 - Product architecture
The first phase of the project began with understanding LabelHub's unique business domain and defining the product architecture - the fundamental deliverable for the start of every project.
The correct structures were captured and documented to form the underlying basis for every workflow as well as the UI direction and design system. The end result was a solution fully scoped to work from the ground up for every use case.
SOLUTION
Phase 2 - Interface and User Flow
Phase 2 is the creative process of taking all of the elements from phase 1 and creating an intuitive structure for the application's interface. This is delivered as wireframes where every feature and piece of content is organised so users have everything they need to achieve their objective without friction.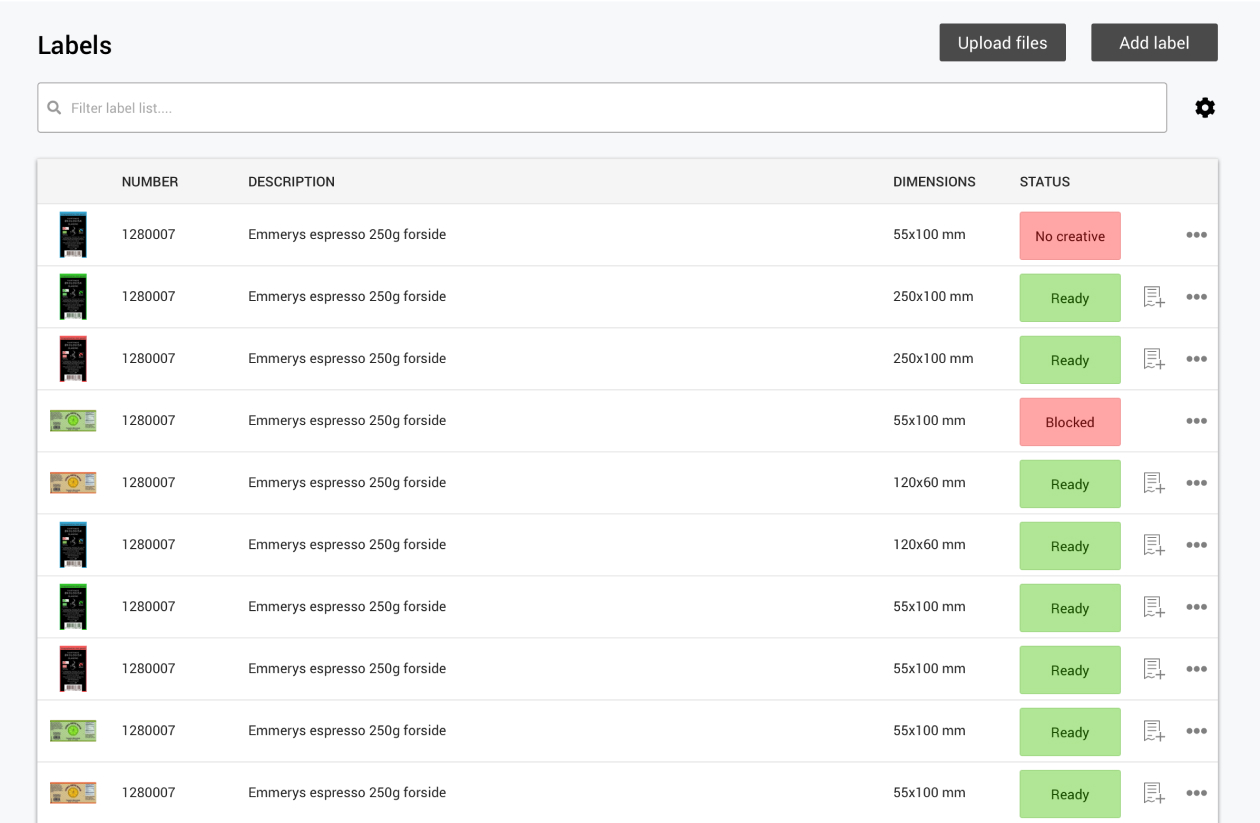 Solution
Phase 3 - UI Design and Branding
Phase 3 focused on UI design and branding - the colours, shapes and design system of every component required to give the application its unique look and feel. We were briefed to deliver a consumer experience, so we created mood boards to help set the final direction for the design.
One critical requirement we solved was developing different UI directions to ensure the platform could be whitelabeled and each brand could apply its own brand assets. To achieve this, we paid particular attention to the login screen to ensure it was flexible and tailored towards the individual customer, while the underlying architecture was maintainable for the software development team.
Once the direction was set, we designed all of the required components in a design system - fonts, colours, buttons, input fields and more - which were handed over to the development team so they could build and deploy the finished product.
OUTCOMES
The tangible outcomes and transformation this project achieved
With each phase of the workflow complete, Stoked had brought LabelHub's vision to life in tangible UI and UX designs complete with a consumer look and feel as outlined in the brief.
All user flows, features and functionality were considered as the project progressed, making changes where necessary, to ensure the software development team had the blueprint required to build the product in its entirety.
To improve and refine the product even further, Stoked has worked on a range of subsequent projects over the past three years adding new features and solving any issues that have occurred as the product has been used by an increasing number of customers.
Stoked and LabelHub have enjoyed a successful long-term relationship and we look forward to working with them ever closer in the coming years as LabelHub is adopted by evermore brands and manufacturers for their label and flexible packaging needs.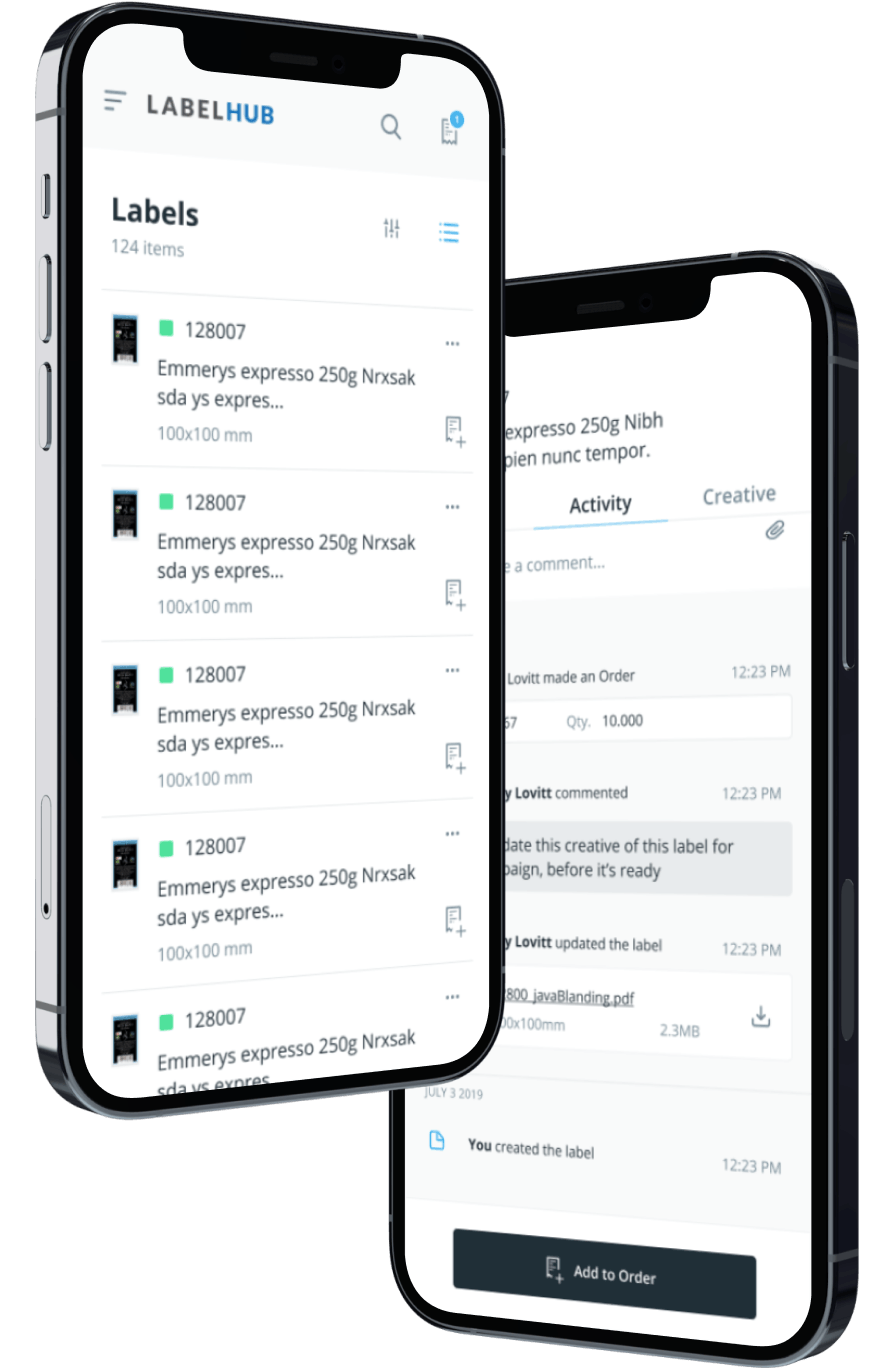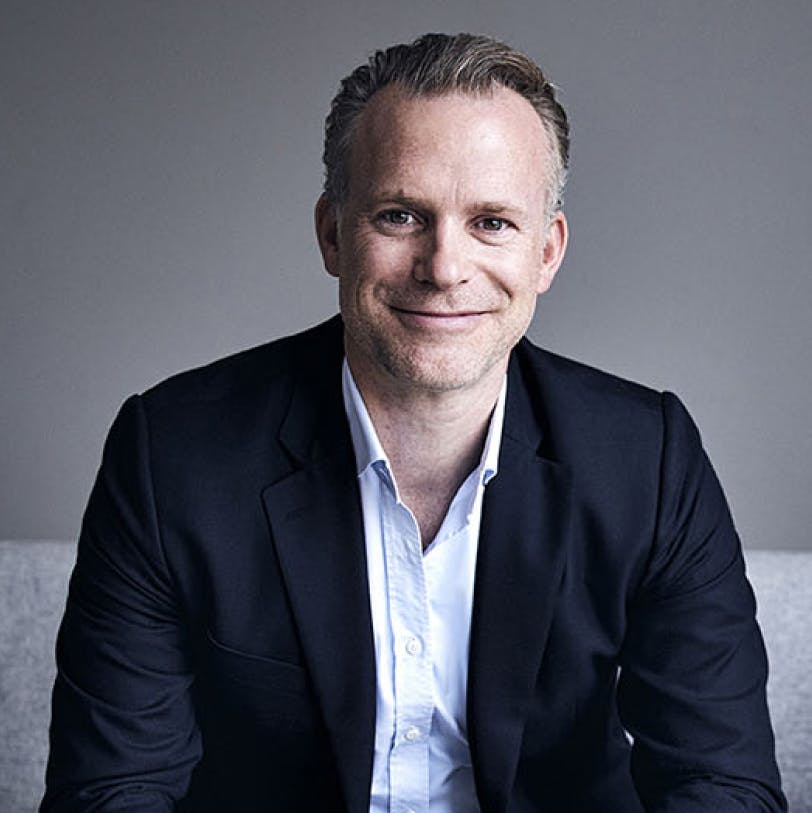 I absolutely enjoyed working with Stoked. They're highly committed to their work and we've received excellent customer feedback regarding their work, so we see that as a great success.

Thanks to the high quality and reliability of their work, we look forward to continuing to leverage their services.

Peter Vogt, CEO LabelHub